Step 1
Accept Donations


Online
Credit, Debit, and ACH


Mobile
Credit, Debit, and ACH
All your donations in one place. No more combining records from multiple systems or manually adding up the numbers. GivingFire seamlessly records every single donation your organization receives.
Step 2
Track Donations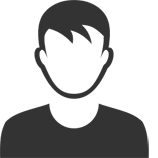 For Donors
Donors can create an online account to track annual giving, update recurring gifts, and fix their own issues.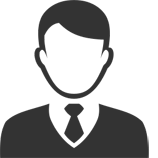 For Admins
Admins can track donations until they settle in the bank, plus full reconciliation and over 24,000 reporting combinations.
Our goal is to make every interaction with GivingFire delightful. Whether you're a pastor, donor, or bookkeeper, we're here to help solve problems and make life easier for all involved.
Step 3
Grow Donations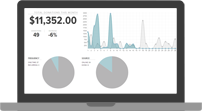 Reporting
Gain insight into giving trends with GivingFire's easy-to-use visual snapshots.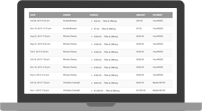 Taxes
Let GivingFire do the heavy lifting this tax year with annual donation records.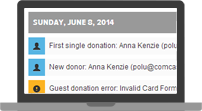 Activity
Celebrate donors, not just donations. GivingFire highlights first-time gifts and other activity.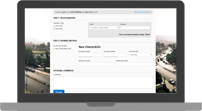 Customization
Use your branding, not ours. Customize your donation page, email messages, and more.
GivingFire saves your finance team time and energy, gives your donors options and flexibility, and equips leaders with the insight they need to grow their organization - all in one easy-to-use package.
GivingFire allows us to tailor our donation site to meet our specific needs and has gone above and beyond in the area of customer service.